The Showroom
Our showroom is at 12 Castle Market, in the heart of Dublin City Centre, close to The Powerscourt Townhouse, in an area called the Creative Quarter as it is filled with amazing shops and restaurants. The showroom is above the beautiful RARE Jewellery Design store at No.12 which is a building built in 1896 with all the lovely features that go with that era.
The concept
RARE Home was concieved during the Covid lockdowns and the concept of buying bedlinen online would be a thing that everyone was starting to do. The problem with online buying is you are told how fabulous the product is but you can not return the goods if the packaging is opened so you never get to feel the quality without committing to the product. There is also no way of choosing your design and then customising it to be perfect in your room.
The showroom has a sample of every quality of bedlinen available on display. You can bring in your client and go through the multiple choices including thread colour and build your perfect bedlinen set in a choice of thread counts with matching towels and robes. Each are named and If you wish to go ahead then you fill in the order sheet and it is delivered to your door exactly what you picked, just like buying online. We sell long thread cotton, Supima cotton and silk in qualities from 200 thread count all the way to 1000 thread count. Please note not all products are priced due to their ability to be made bespoke.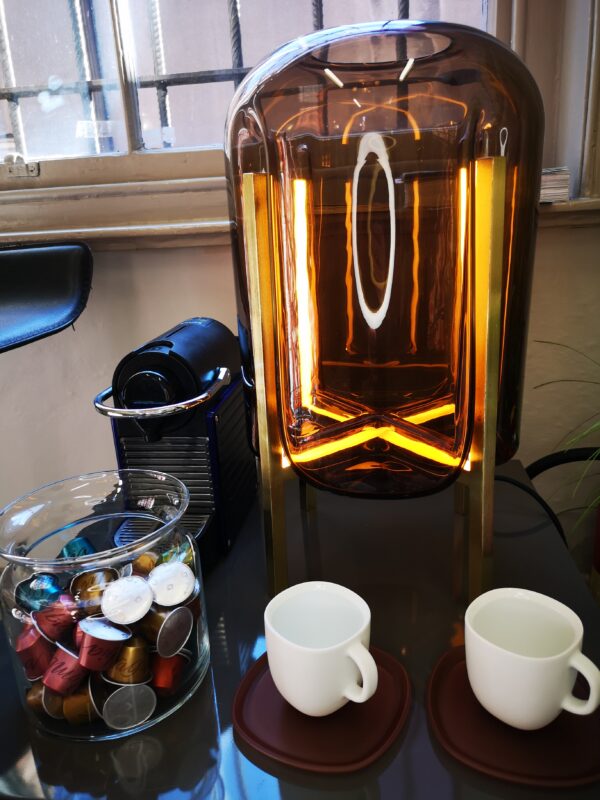 interior Showroom
Having explained this concept to some interior designers, they asked for other lines and we have now included French bespoke lighting , made to order bamboo and wool rugs, Spanish upholstery, Italian wallpaper, Outdoor sunproof fabrics, Greek outdoor designer furniture and Dutch automated blinds with more products in the pipeline. The designer can bring their client for a private meeting and go through the ranges while enjoying a nice coffee without being disturbed. All visits are by appointment with either Robert or privately.